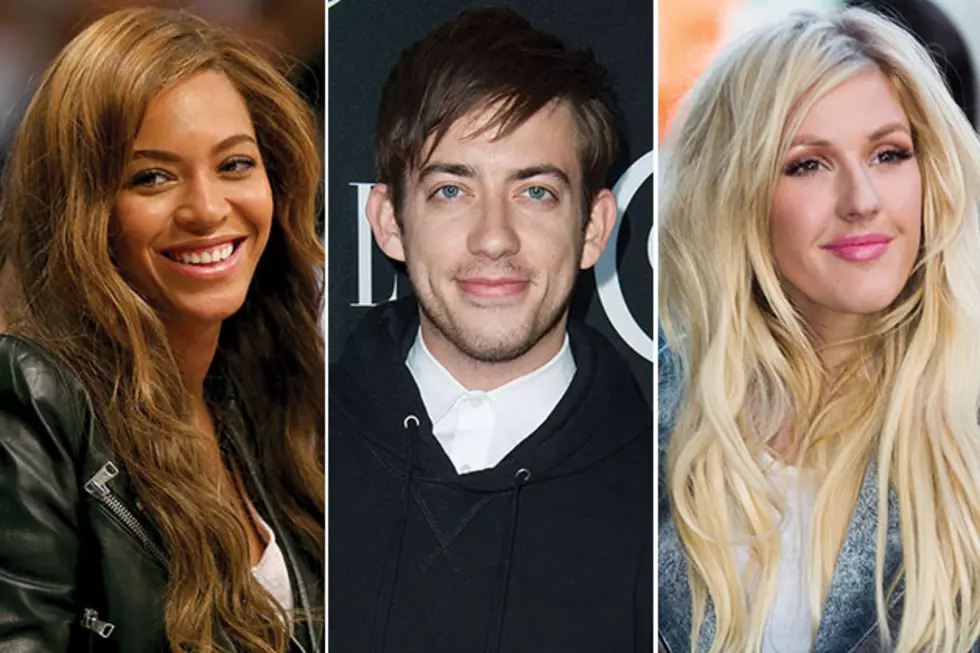 Throwback Thursday: See This Week's Photos Shared By Beyonce, Ellie Goulding + More
Elsa / Valerie Macon / Tristan Fewings, Getty Images
Throwback Thursday — or #TBT, as it's commonly referred — has become a social media favorite. The fad caught on like wildfire, and now it's impossible to scroll through Twitter, Instagram or Facebook without seeing friends, family members and our favorite celebrities sharing old school memories.
It's exciting to see celebs joining in on the #TBT fun, sharing with their fans old and never-before-seen photos. See what your favorite stars have posted this week, ranging from some cute baby photos to reminiscent pics from, uh… yesterday? Well, that still counts!
Kelly Osbourne and her younger brother Jack are looking blonde and adorable in this throwback!
Jessica Biel is calling for the return of turtleneck sweaters in her woodsy #TBT.
Is that a choker necklace we see on Carly Rae Jepsen posing with little sis Katie? Very '80s/'90s --- we dig!

Beyonce posted a photo of herself surrounded by rose petals and Destiny's Child bandmates Kelly Rowland and Michelle Williams. Pretty fitting, considering just earlier today Michelle's leaked track 'Say Yes' revealed the three reunited for its recording.

Ellie Goulding is young and mustached in this throwback video of her and producer Starsmith making an album in a bedroom. Based on the song playing ('The Writer') it was likely her debut album 'Lights.'

Lauren Conrad is looking too cute in her dress and tights while riding a big stuffed unicorn.

Emblem3 member Wesley Stromberg shared this shot of the band at tour rehearsals...just yesterday. He must've been feeling a little tongue-in-cheek when he posted the pic with the caption, "Ohh those were the days. The good old days."