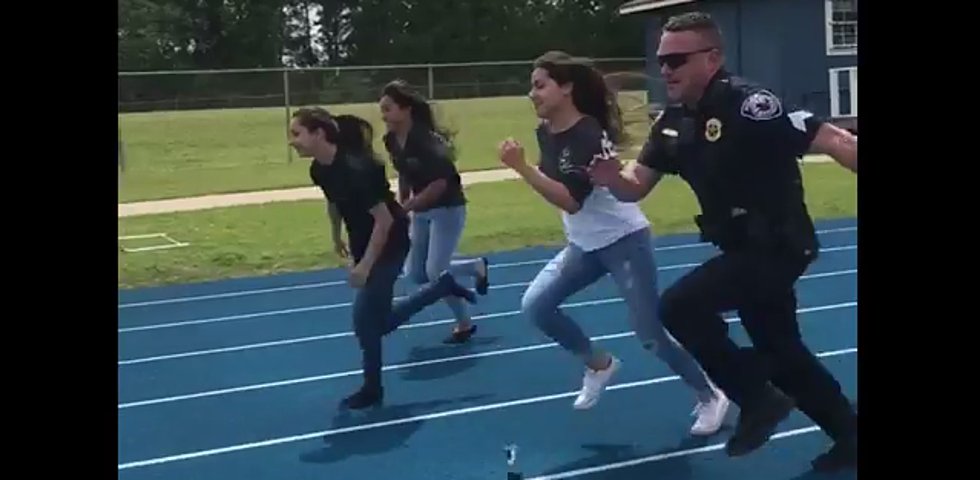 Tyler Police Officer Doesn't Give Up In Foot Race Against John Tyler Girls Soccer Team [VIDEO]
knue1015fm via YouTube
Crossing the finish line is the most important thing in a foot race and when you're a cop this is very important, especially when chasing a suspect! However, in this case, Tyler police officer Sgt. Matt Leigeber wasn't involved in a foot chase with a suspect, but a foot race against some members of the girls soccer team on the track at John Tyler High School.
While running in full uniform Sgt. Leigeber takes a bit of a tumble but doesn't give up and finishes the race! The whole incident was caught on camera!
Thanks to Sgt. Leigeber for being a great sport about this and for getting out there and interacting with our kids! It's all fun at John Tyler!