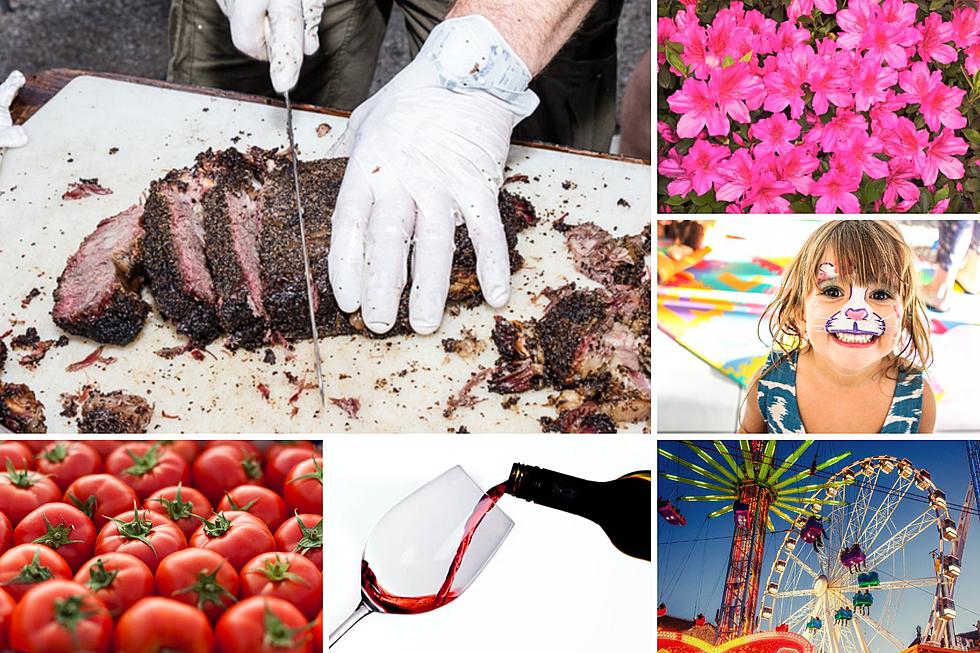 Ultimate Guide To 9 Exciting 2023 East Texas Spring Festivals And Events
Red Dirt BBQ + Music Festival and Getty Images
East Texans have a lot to look forward to this spring - beautiful blooming flowers, green leaves returning to our trees, warmer weather, and of course some springtime showers and thunderstorms. That's not the only thing East Texans look forward to though, it's also the festivals, events, fun runs, and fairs that'll pop up to give us some entertainment through the spring.
Visitors will be flocking to Palestine, Texas to Tyler, Texas to Jacksonville, Texas to take part in these wonderful events. While many of them will be free to attend, others may require an admission fee, which is okay because often times a portion of the proceeds benefit a local East Texas non-profit.
Unfortunately one of the most beautiful sights in East Texas has closed for the season because of severe weather that moved through late February and early March and destroyed many of the beautiful flowers that were in bloom. Miss Lee's Daffodil Gardens, outside of Gladewater, has closed early for the season. If you haven't visited this garden yet, put it on your calendar for next year. The garden is open mid-February through March when the daffodils are in bloom and they accept donations to keep the gardens open each year.
Here's a look at some of the events and festivals coming to East Texas this spring. Go ahead and save these dates in your calendar now so they won't sneak up on you and make other plans because the spring cleaning of your garage or storage building can wait another week! Have some fun this spring!
The Ultimate Guide To 9 Exciting 2023 East Texas Spring Festivals And Events
It is that time of the year for us to get outside and have some fun. There are exciting festivals and events that will be providing us with a lot of activities.
Let's Look at the 10 Most Expensive Neighborhoods in Tyler, Texas in 2023
If you're wondering where the most expensive homes are located in Tyler, Texas this list of neighborhoods will help.
10 Safest Neighborhoods in Longview, Texas
According to crime rates here are the safest neighborhoods in Longview, Texas
7 Interesting TEXAS Facts I Guarantee You Did Not Know
Most of us know that Dr Pepper (with no "." by the way) was invented in Waco. In fact Most Texans know that Six Flags theme park, based outside of Dallas, TX, is named after the six countries that have ruled over The Lone Star State.
People Moving Away From Tyler, TX Are Going to These Locations
Here is a list of the 15 most popular destinations for people that are choosing to move away from Tyler, Texas.