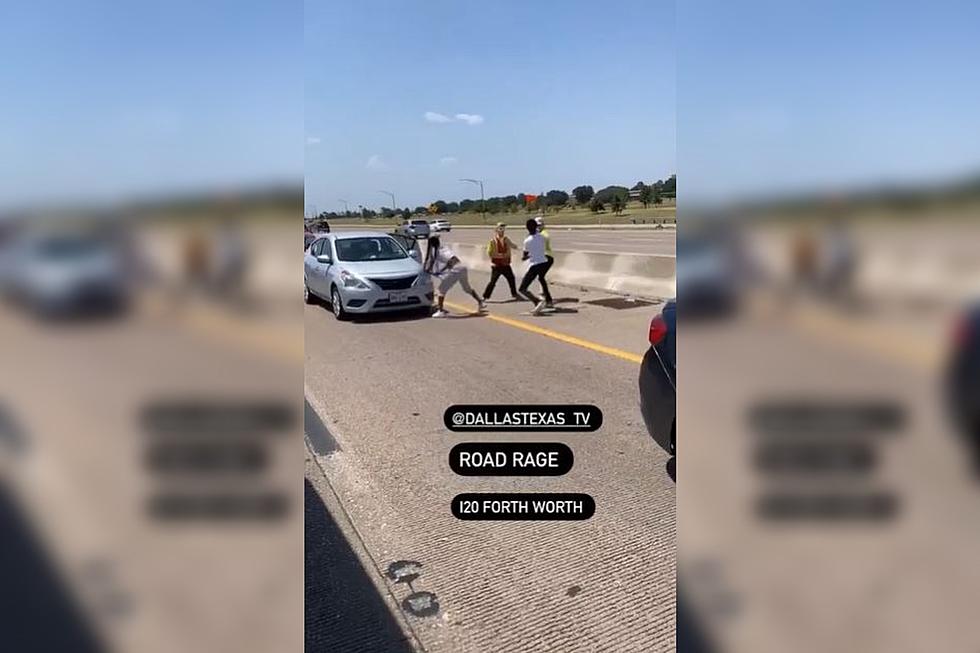 Watch Two Couples Brawl on the Side of the Highway in Fort Worth
Twitter: Dallas Texas TV
The latest edition of "Road Rage TV" comes to us from Fort Worth, Texas.
I have to admit that while I do everything in my power to avoid getting into a fight with someone over their bad driving, I will gladly take a minute to watch someone who will engage in some highway fisticuffs.
Most of the rod rage videos I have shared over the years involve a couple of guys exchanging blows. Of course, there have also been instances of guns being pulled. But I don't recall ever seeing two couples throwing down on the side of the road.
However, today that changed.
As usual, I have no idea who's at fault or what even led up to the brawl on I-20 in Fort Worth. But I would bet money that they're all at least a tad bit at fault.
I will say that out of all the road rage incidents I've witnessed, this is easily one of the most dangerous. The two couples are scrapping on the inside shoulder right next to the barrier between lanes – and not one single person is slowing down in the other lane.
At one point it looks as if they're all going to tumble over the barrier and into traffic, which would have been very, very bad.
Cruise over here to watch the video.
Top Ten Trashiest Towns in Texas
Time to take out the trash or show off the trash of Texas. Check out the top ten below.
(All crime statistics were pulled from
www.neighborhoodscout.com
based on each individual town. See editor's note for Lufkin, Texas.)
5 Texas Myths That Aren't Really Myths
Sure, texas isn't short on folklore. But there are many things people from outside Texas believe are myths, but are actually true.
Texoma's Most Wanted Fugitives of the Week July 17, 2023