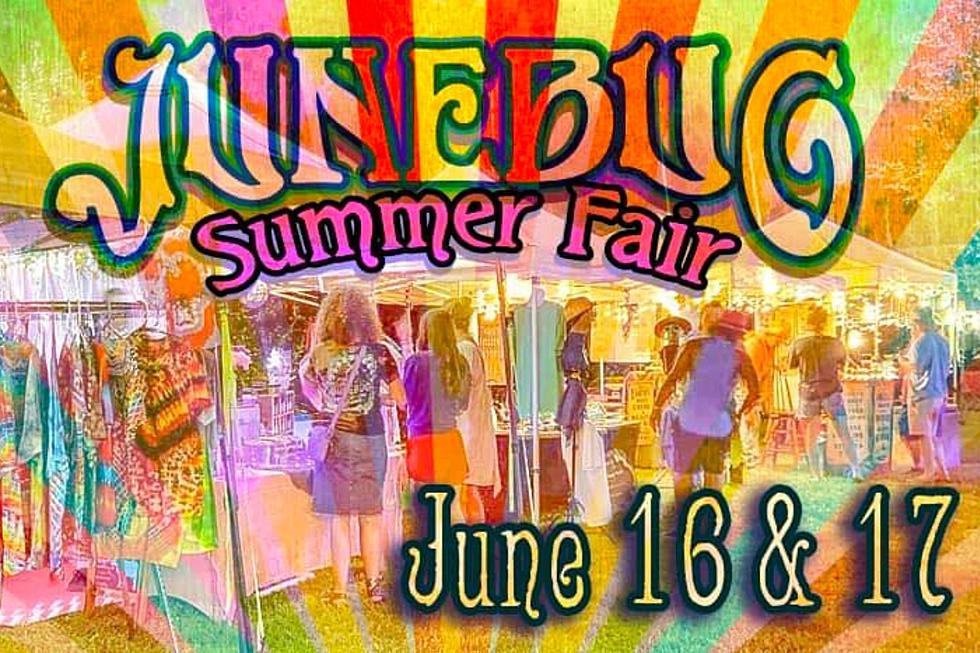 Junebug Summer Fair in Ben Wheeler, TX Celebrates Art, Food, & Music This Weekend!
Photo courtesy of The Forge
If you love art, food, and music, don't miss the Junebug Summer Fair coming up on June 16 and 17 in Ben Wheeler, Texas.
Van Zandt County, in my mind, has become an enclave of artists, music, food, and all kinds of interesting things. Seriously, if you've not taken a day trip over to Edom, Ben Wheeler, Canton, etc., I can't recommend it enough.
And this weekend's Junebug Summer Fair hosted by The Forge Bar & Grill is just yet another example of why.
Friday, June 16 through Saturday, June 17, there's all kinds of fun to be had in Ben Wheeler. There's a chance you've been to The Forge--the food is fantastic! However, have been in their "backyard?" You may wanna wander over and explore this weekend.
So what's going on? Two days of art, food, and music.
Art demonstrations include pottery, glass art, looming, blacksmithing, and more. There will also be vendors offering their hand-crafted goods at the expanded Sunday Farmers' Market and live music throughout the weekend. Here's a look at who's playing according to the event page:
Junebug Summer Fair Lineup
Friday night:
Dead Bugs
Saturday:
Andrew Toole
Wheel Wars w/ Zane
Compost Adjacent
Comfort Creatures
S.H.E.D
You can get more information by visiting their Facebook page here. There's a good chance I'll see you there. Art, food, live entertainment--so much to love and enjoy in one of our beloved East Texas communities. So get out and make the most of this summer.
10 Places for Great People Watching in Texas
If you're looking for the best places for people watching in Texas, you should check out these 10 locations.
The 12 Most Influential People From Texas
There are so many Texans who have been influential but here is a look at 12 of the people that have made the biggest impact.
9 Best Places for Back to School Shopping in Tyler, TX According to AI
ChatGPT says these are the best 9 places to do your back-to-school shopping.