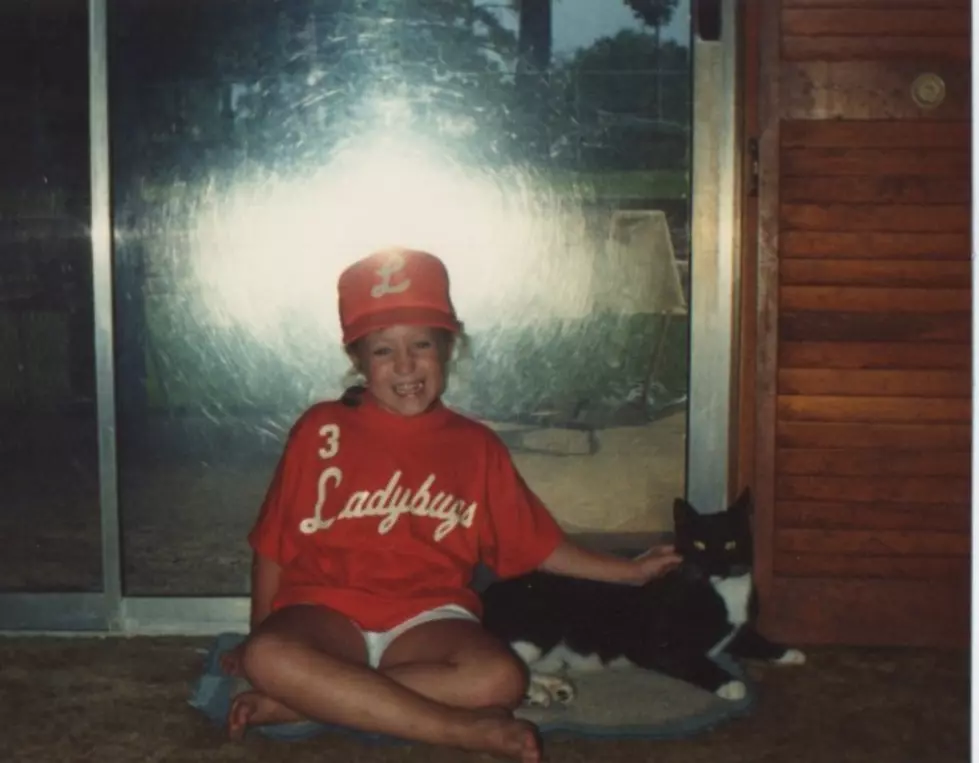 Mandee Montana as a Little Leaguer [PHOTOS] — Throwback Thursday
Mandee Montana, Mix 93.1
Watching the game brought back so many memories last night. Despite the wet weather I enjoyed watching the team turn double plays, and remembered turning a few myself.
Growing up in White Oak, I played in a small city recreational league. We were split up by age groups, but because we were so small girls were grouped together by four years instead of two. Fast-pitch softball was still new, and had not yet garnered enough popularity to require more age groups.
I began playing at age six, and even though I got beaned in the arm and bruised up during my first practice I stuck with it. I looked forward to summer every year, because I got to play softball and the first four years I played on the same team - the Ladybugs.
As I moved out of that age group, I played on a variety of different teams and we began playing fast-pitch. My coach took an interest in me and taught me how to pitch. I rotated between pitching and third base over the next few years, occasionally filling in at other positions.
When I reached seventh grade and moved up to the Deb (yes it is short for debutante) league, I asked to play left field. I think my coach thought I was crazy, but I had never played outfield and wanted to learn something new. At first, I had trouble losing pop-ups in the lights. When my dad watched me miss one at a key moment in a game, allowing runs to score, he was determined to correct the problem.
That weekend, he must have hit over one hundred pop-flies to me in the field near his house. We practiced all day. When I successfully caught several (probably close to 20) in a row, we finally stopped.
I didn't miss another pop-fly that season. Our team, The Braves, went on to an undefeated first place finish. It was a spectacular summer of softball.
My freshman year in high school White Oak acquired it's first softball team. I tried out and made the junior varsity team. The subsequent two years I continued to play on JV and in the summer league.
In the fall of 2012, I decided to join a co-ed team for fun with fellow UT Tyler Patriots. I had not played in ten years, and it showed. My first at bat, I hit the ball, but fell face-first into the dirt at first base. Luckily, I ran fast before I fell and was safe at first. My boyfriend batting behind me, knocked me in and we went on to win our first game.
Though we had a lot of fun, our team disbanded after one season. Tonight I'll pick up a bat again for the first time in a year. I'm headed to the batting cage with a friend - and I can't wait!